Anime Mid-Atlantic 2003



2003: "The Great AMA Pocky Caper": I was Lupin III and she was Daisuke Jigen. Our skit was a last-minute idea thrown together on a whim by dExtrosien herself. In it, Lupin and Jigen mastermind a scheme to steal all the Pocky at the convention, and then escape capture. Zenigata is on their tail, and our favorite thief is not above using whatever disguise is necessary!
This skit won us Best Amateur Presentation. Not bad for our first cosplay ever!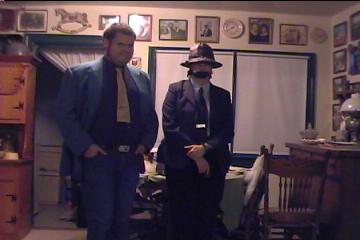 Video to come.


Main 2004 -->